H-Piles are designed for deep foundation applications. These piles are designed to transfer structural loads away from surface soils, which do not have the mechanical properites to support large buildings, to deeper bearing strata soils.
The H-pile shape is the most effective to transfer load bearing through the pile to the tip. H-piles are most commonly used in dense soils or rock where no piling system is better for offering pile resistance at the tip for point bearing capacity.
H-Piles are also used in conjunction with sheet piles to add lateral stiffness and bending resistance where loads exceed the capacity of sheet piles alone.
Product Specifications:
Transfer structural loads to load bearing strata soils
Shape is most effective to transfer load bearing through pile to tip
May be used with sheet piles
10″ x 42# H Pile, in stock
Vulcraft Metal Bridge Decking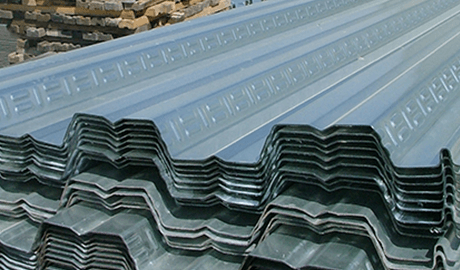 Steel decks have long been recognized for their economy due to their light weight and high strength-to-weight ratio. They provide a durable and attractive system for all-weather construction. Steel decks also provide excellent lateral diaphragm action thus reducing the necessity for structural bracing. We sell heavy-duty 20 guage, 1.5C decking. Please call for more info today!
Product Specifications:
High Strength-to-weight ratio
Excellent Lateral Diaphragm reducing structural bracing
100% traceability – with verifiable data reports from the raw steel mills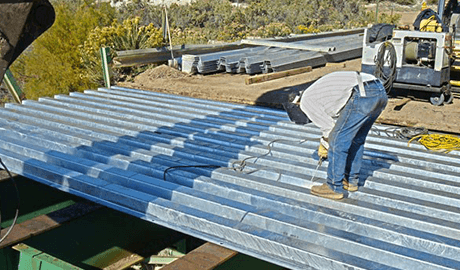 Bridge Plank is used for re-decking bridges and for new construction, either to replace deteriorated wood or concrete decks on otherwise structurally sound bridges, or as a high-strength continuous bridge deck surface for new bridges. Once welded or bolted in place, our bridge plank restores strength to old structures and stiffens bridges laterally, providing a solid base for new asphalt paving and eliminating rattles.
With Steel Bridge Plank, there is nothing to crack, warp or rot. Repeated, expensive repair work on the bridge floor comes to a halt, and the danger of fire is minimized. Our Bridge Plank also eliminates reduced load limits caused by inadequate flooring.
CONTECH Steel Bridge Plank comes in different corrugation patterns to fit various deck loading requirements. Installation requires no special crews or equipment. The structural-quality steel used to manufacture our Bridge Plank conforms to the requirements of ASTM A 570 or ASTM A 907, depending on metal thickness. Zinc coatings, when ordered, are in accordance with ASTM A 123.
Product Specifications:
Rigid panel construction – Restores strength to old structures
Positive welded connections help stiffen the entire structure and the deck becomes an integral part of the bridge
Galvanized steel planks – Long service life with minimal maintenance
High strength-to-weight ratio – Total weight is only slightly higher than most timber floors and in some cases (especially replacement of reinforced concrete decks) the load is actually reduced
Convenient lengths and standard sizes with no special equipment or training
Fast, low-cost installation
Prestressed Concrete Bridge Slabs & Precast Deck Panels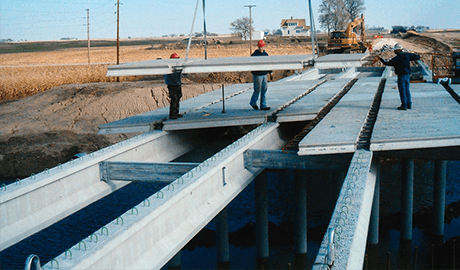 Prestressed concrete is a method for overcoming concrete's natural weakness in tension. It can be used to produce beams, floors or bridges with a longer span than is not practical with ordinary reinforced concrete. Prestressing tendons (generally of high tensile steel cable or rods) are used to provide a clamping load which produces a compressive stress that balances the tensile stress that the concrete compression member would otherwise experience due to a bending load. Traditional reinforced concrete is based on the use of rebar, inside poured concrete. An innovative bridge construction method using pre-stressing is the stressed ribbon bridge design.
Product Specifications:
Lower Construction Costs
Thinner slabs
Crack Control
Increasing spans
Guardrails, Posts & Accessories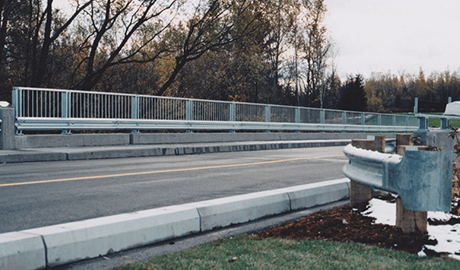 Viebrock Sales has the bridge supply accessories your company will need to finish its bridge construction project. Please call for specific details or to set up a meeting today.
Product Specifications:
Predictable service life – capable of 100+ years
The most environmentally friendly and LEED-friendly drainage product on the market
Great strength – the strength and integrity of steel-soil structure interactions are almost unlimited
100% traceability – with verifiable data reports from the raw steel mills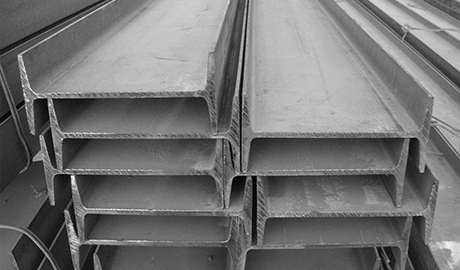 Viebrock Sales keeps in stock many varieties of Structural. Please call and see how we can help you with your structural needs today. You can also stop by our yard to see what we currently have in stock and ready to ship today.
What We Offer:
Re-bar
Channel
Angle
We can cut to fit and order by quantity
Centralized location
Convenient distribution
Expert Advice with every sale
Services
Other Steel & Bridge Products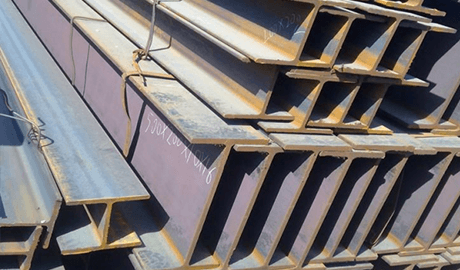 We buy and sell used steel I-beams. Used i-beams are sold at a substantial saving vs. new beam. Please call us to arrange a time we can meet with you. We are able to refurbish, cut and modify used steel i-beams from your exacting specifications.
Product Specifications:
Save on your projects with pre-used steel

Collect from demolition projects

Recycle, re-use helps to bring bottom line up

Better for the environment

Allows your company a better environmental record

No disposal fee – disposal income instead!