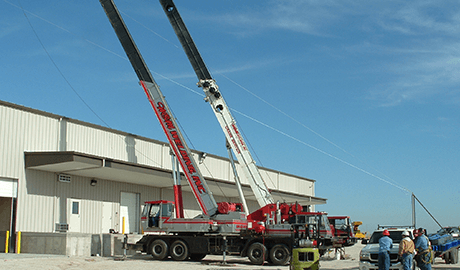 Crane Service
Viebrock Sales and Service can supply you with any size crane to fit your needs. All of our crane operators are certified and have several years of training and experience. Our company offers from a 12 ton up to a 240-ton crane to service your needs.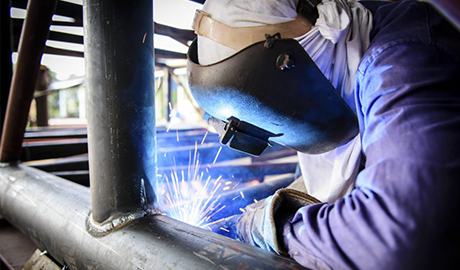 Fabrication
With over 40 years of experience, Viebrock can supply you with an experienced, well trained, customer friendly certified fabricator to fulfill all your needs. Our fabricators strive to perform the highest quality of standards maintained by our company.
Expert advice about your project's material needs is, of course, complimentary. We've been doing this for a long time, and our experience can make your materials selection and fabrication needs quick and easy.
We specialize in custom fabrication on or off-site for your municipal or heavy construction needs. If you do not see a service you need, don't hesitate to get in touch with us and if it is outside our range of services, we can help you find some of our dependable contractors near your project.
Customer relationships are very important to us and not taken for granted. We can and will do what it takes to earn your business, as many long-time customers know very well. Contact us for references.
We can drive piling for your bridge anywhere in Missouri, with modern equipment and expertise to ensure timely completion. Contact us for a quote.
Most of the products we sell can be fabricated to your specification. We can complete the fabrication at our yard or at your job site.
Installation of our products is available throughout the state by a preferred contractor in your area. We are glad to assist in hiring or recommending a contractor for your project. There is no need for guesswork or worry in hiring a contractor; our recommendations come from years of experience in the industry.
Delivery is available for all of our products anywhere in the state. Delivery costs will vary, contact us for current rates.